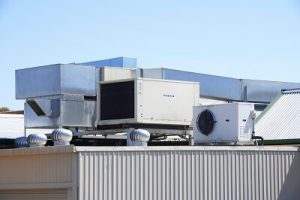 When your business or organization requires commercial services, you can count on Reidy Heating & Cooling. We offer all the commercial HVAC services you need to keep your company running smoothly. Our fully trained service department will ensure that one of our skilled technicians will arrive at your site when you need them. And, our service technicians have been specially trained to provide a wide range of commercial HVAC services, so you can trust that we'll provide you with timely, reliable assistance. We install, maintain and repair commercial HVAC applications, and we use only the most trusted brands in the business. We understand that time is money, which is why we provide you with prompt, reliable service.

Get Started With an Estimate
Looking for more information or ready for your estimate? Contact Reidy Heating & Cooling, Inc. by phone or by completing our short form below and a representative will reach out to you.

Best Price, Service Beyond Top-Notch


"We've done three full AC installs with Reidy - from a new compressor and coil to a four-head mini-split to a full ducted retrofit in a ranch. Each time, their price was the best and the service was beyond top-notch. Highly recommended."
Sam M., Haydenville MA
Reidy Heating & Cooling Customer | Facebook Reviewer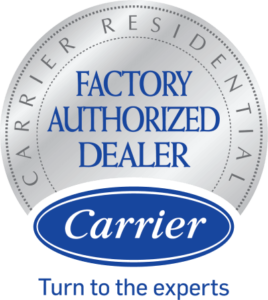 Count on Reidy to help your business or organization to get the HVAC services it needs.
Reidy is pleased to help commercial HVAC clients by providing the following products and services:
We're pleased to offer our commercial customers a full range of services for their rooftop units. Whether you need a new rooftop unit installation, or need help with the maintenance or repair of your unit, we are ready to assist you. And, you can count on Reidy to provide you with the best quality rooftop units available, installed to perfection by our highly trained team of commercial HVAC technicians.
When you need a commercial boiler for your business or organization, we can help. Our commercial boiler systems are from the top names in the industry, installed for you by our professional commercial technicians. And, we can maintain and repair virtually any commercial boiler on the market, so you can rest assured that your commercial system will be up and running again in no time.
Air balancing is important when it comes to the performance of your commercial HVAC system. Air balancing helps make the most of your heating and cooling systems, ensuring that they're working at an optimal level. Reidy provides a comprehensive analysis of your HVAC system, and then offers the services you need to ensure it is operating effectively and efficiently.
You rely on the hot water system in your commercial space to provide your employees and clients with the hot water they need. Reidy can help make sure it's running perfectly for you. We offer a full range of services for commercial hot water systems, including maintenance, installation and repair. Our team of commercial HVAC technicians performs all of our services, so you can count on prompt, reliable assistance.
Your commercial space could benefit from a zoning system, especially if you have multiple rooms or floors. Reidy is happy to help you get a zoning system that will make your building more comfortable, and will provide better energy efficiency. And, our skilled commercial technicians can install your zoning system promptly, so you'll have minimal downtime – and more comfortable clients and employees – in no time.
Keeping your employees and clients comfortable when it's cold outside is important. That's why Reidy offers the commercial heaters you need. We provide prompt, professional installation completed by our highly skilled commercial HVAC team. What's more, when you work with us for your commercial heater needs, we can help you get the maintenance and repair services you need for your system as well.
Winters can be long and snowy in our area, and snow on ramps, walkways, parking areas and more can cause slipping hazards for your employees and clients. When you work with Reidy for a snow melting solution for your commercial space, those concerns will become problems of the past. Our expert technicians can install a snow melting solution that will keep the snow at bay all winter long.
The heating, cooling and ventilation of your commercial building is important. You need a contractor who can design the right air duct systems for your building, as well install them. When you work with Reidy, we'll help you with your commercial air duct system needs, and provide you with the expert craftsmanship you and your company deserve.
Service Maintenance Agreements
At Reidy, we believe in helping our clients make the most of their commercial HVAC systems. That's why we encourage them to maintain their systems properly by providing them with service and maintenance agreements. These service and maintenance agreements help you get the maintenance and repair your need for your commercial systems easily, in a timely manner and at less cost to you.
Reidy Heating & Cooling provides fast, dependable service – from the smallest mom-and-pop shops to many of the area's largest manufacturers. All of our commercial customers receive 24-hour service, so you can rest assured we'll provide around-the-clock emergency service, any time of the year. Just call us at (413) 534-3749, and we will be happy to assist you.