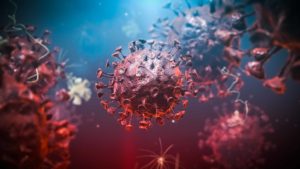 The cooler weather has arrived, and along with it, an uptick in COVID-19 cases. In some areas throughout the region, businesses are once again having to shut down, and people are being encouraged to stay at home whenever possible. As a Reidy Heating and Cooling customer, you may be concerned about getting the heating services you need as a result of these closures. We want to assure you that we are still operating, and still available to assist you.
Home heating is a necessity when the temperatures dip down, and with families staying at home more often, your comfort is very important to us. The HVAC industry has been deemed an essential business, and as such, we will be there for you when you need us. We know there is a lot of uncertainty during times like these, but you can rest assured that all of us at Reidy Heating and Cooling, Inc. will be here for you and your family.
Of course, as we have been doing throughout the pandemic, we will have certain procedures in place to help ensure the safety of you and your family as well as our employees. We want you to be comfortable, not just with your home heating, but with the way we help you with your needs. Please review the following procedures we have in place to help mitigate the spread of COVID-19:
We require all service technicians to be equipped with the following personal protective equipment when entering homes or businesses:
All service technicians are following best practices for prevention of viral transmission:

No personal contact, including handshakes
No passing of any object without it being sanitized or handled with
gloves
We're practicing social distancing of at least 6 feet on the job

If an employee is experiencing symptoms such as shortness of breath, coughing, and fever, we are mandating they stay home for 14 days, or seek medical attention consistent with CDC and WHO guidelines. Should there be concerns about any employee, please contact us at 413-534-3749.
For the safety of our employees and customers, our Customer Relations team check with you beforehand to confirm that no occupants at a customer's residence or business is experiencing any symptoms and to re-confirm we have the authorization to enter and service the property.
We will postpone service if we encounter any situations where symptoms such as shortness of breath, coughing, and fever are present.
It is always our aim to ensure the health, safety, and comfort of you and your family. We understand that you may have questions regarding our safety procedures, and we want you to feel free to talk to us about any concerns you may have. Please contact us 7:30 AM – 4:30 PM and we will be happy to answer any questions you may have.
Thank you for trusting Reidy Heating and Cooling to help you with your heating needs during this time. We appreciate your business and look forward to serving you and your family.