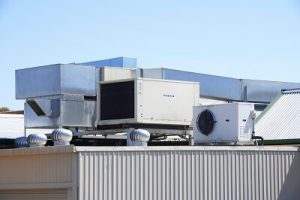 Reidy can help you get the commercial air duct system you need for your business.
Reidy proudly provides commercial air duct systems for your business or organization. And, we're a full-service commercial contractor. As such, you can count on us for a wide variety of commercial products and services. Besides commercial air duct systems, choose us for:
Reidy Heating & Cooling provides fast, dependable service – from the smallest mom-and-pop shops to many of the area's largest manufacturers. All of our commercial customers receive 24-hour service, so you can rest assured we'll provide around-the-clock emergency service, any time of the year. Just call us at (413) 534-3749, and we will be happy to assist you.