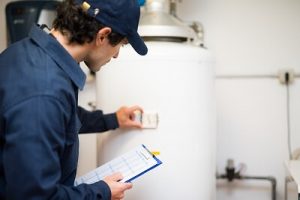 In Sunderland, MA, residents understand how crucial it is to have a well-functioning HVAC system in order to keep indoor spaces comfy year-round. That's where Reidy Heating & Cooling comes in. We're experts in a wide range of HVAC services that make sure your heating and air conditioning systems work their best. We're known for top-notch HVAC solutions for homes and businesses in Sunderland.
But there's more to us than that. We've got you covered with all your plumbing needs too. Whether it's regular HVAC tune-ups, emergency repairs, a brand new installation, or unexpected plumbing troubles, our crew is always ready to help. You can rely on us to tackle any heating, cooling, or plumbing challenge that comes your way. We're all about providing you with professional and trustworthy service every time.
Heating and Air Conditioning Services in Sunderland, MA
Air Conditioning: We provide AC maintenance, repair, new system installations, and ductless mini-split AC services to keep your home cool on even the hottest summer days.
Heating: We offer a complete range of heating services, including: heating maintenance, repair, installations and replacements, ductless mini-split heating, oil to gas conversions, and baseboard heating.
Furnaces: If you're having oil or gas furnace issues, we can provide expert repair, maintenance, or replacement if necessary.
Boilers: It's important that you ensure your boiler is working properly before an unexpected problem crops up in the middle of winter. We provide comprehensive services for both oil and gas boilers.
Heat Pumps: At Reidy, our technicians are both NATE-certified and highly trained, and are ready to provide you with expert heat pump installation and service in the Sunderland area.
Plumbing Services in Sunderland, MA
Plumbing: We get how frustrating sudden plumbing issues can be – like a water heater acting up or pipes bursting out of nowhere. But no worries! When those situations arise, our skilled plumbers are here with quick and reliable service. In Sunderland, we offer a full range of plumbing services. From water heaters (tankless, oil, gas, electric – you name it), to water filters, bathroom and kitchen plumbing, and gas piping. Rest easy knowing that whatever plumbing issue pops up, we're fully prepared to deal with it.
Commercial Services in Sunderland, MA
Commercial Services: Running a business is a juggling act, and the last thing you want is HVAC and plumbing problems. That's why we've got your back! With Reidy, you can trust that we'll handle your business's comfort needs, so you can focus on taking care of your valued customers. We're more than just plumbing, heating, and AC. We're your go-to contractor for rooftop units, commercial boilers, air balancing, commercial hot water systems, zoning systems, commercial heaters, commercial air ducts, and even snow melting. And don't forget, we offer maintenance plans to keep your equipment in top shape all year round.
Additional Services
Additional Services: To maximize the comfort of your residential or commercial space, we provide additional services, such as indoor air quality, humidifiers, UV light, air purification, air cleaners, and pool heaters.
Contact Reidy for All Your Home & Business Comfort Needs in Sunderland, MA
For all your home and business comfort needs in Sunderland, MA, don't hesitate to reach out to Reidy Heating & Cooling. Simply give us a call at 413.534.3749, and our team will be delighted to assist you.