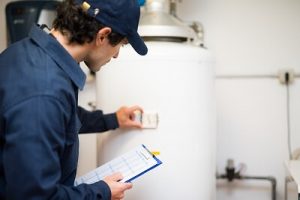 Searching for top-notch HVAC or plumbing services in Williamsburg, MA? Look no further! Reidy Heating & Cooling is your answer. Our vast expertise caters to both residential and commercial customers, guaranteeing optimal performance and efficiency for your heating, air conditioning, and plumbing systems. Whether you're in need of regular HVAC maintenance or quick repairs during an emergency, a brand new installation or unexpected plumbing problems, our team is standing by, ready to offer skilled help whenever you require it.
Rest easy knowing that we possess the skills and know-how to tackle any heating, cooling, or plumbing issue that might come your way. We're committed to consistently deliver dependable and professional service. You can rely on us to provide the best solutions for all your home and business comfort needs in Williamsburg.
Heating and Air Conditioning Services in Williamsburg, MA
Air Conditioning: We provide AC maintenance, repair, new system installations, and ductless mini-splits to keep your home cool all summer long.
Heating: We offer a complete range of heating services, including: heating maintenance, repair, installations and replacements, ductless mini-split heating, oil to gas conversions, and baseboard heating.
Furnaces: If you're having oil or gas furnace issues, we will provide expert repair, maintenance, or replacement if necessary.
Boilers: It's important that you ensure your boiler is working properly before an unexpected problem occurs in the middle of winter. We provide extensive services for both oil and gas boilers.
Heat Pumps: At Reidy, our technicians are both NATE-certified and highly trained, and are ready to provide you with expert heat pump installation and service in the Williamsburg area.
Plumbing Services in Williamsburg, MA
Plumbing: We get the frustration caused by sudden plumbing problems, such as a faulty water heater or burst pipes. In such circumstances, our team of expert plumbers is ready to provide prompt and trustworthy service. In Williamsburg, we offer a variety of plumbing services that cater to all your needs. From servicing water heaters (tankless, oil, gas, electric) to water filters, bathroom and kitchen plumbing, and gas piping, our expertise covers a wide spectrum. Regardless of your plumbing issue, rest assured that we are fully prepared to tackle it both effectively and efficiently.
Commercial Services in Williamsburg, MA
Commercial Services: At Reidy, our commercial service goes beyond plumbing, heating, and air conditioning – we excel in providing a comprehensive array of solutions tailored specifically for businesses like yours. Whether it's rooftop units, commercial boilers, air balancing, commercial hot water systems, zoning systems, commercial heaters, commercial air duct systems, or snow melting, we boast the expertise and experience to provide effective solutions. Additionally, we offer preventive maintenance agreements to ensure your equipment maintains its peak performance throughout the entire year.
Additional Services
Additional Services: To enhance the comfort of your residential or commercial space, we offer additional services, such as indoor air quality, humidifiers, UV light, air purification, air cleaners, and pool heaters.
Contact Reidy for All Your Home & Business Comfort Needs in Williamsburg, MA
Don't hesitate to contact Reidy Heating & Cooling for all your Williamsburg, MA home and business comfort requirements. Call us today at 413.534.3749 and experience our prompt and reliable service firsthand.