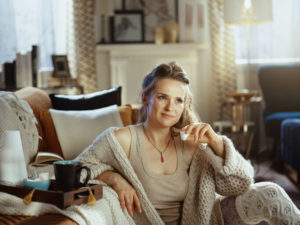 In today's world, "indoor air quality" has become a buzz phrase. More and more people are concerned about the quality of the air they're breathing while indoors. While this often applies to places like retail locations and restaurants, it's just as important that you pay attention to the quality of air within your own home. After all, you spend so much of your time there! If you're not sure that your home's indoor air is the best it can be, keep reading to learn more.
Steps You Can Take for Better Indoor Air Quality, or IAQ
You may have concerns about the air quality in your home. Maybe you've noticed that your family members with allergies or asthma experience more discomfort than usual. Or, you've found that your skin is dry and flaky. There are many warning signs that can indicate that your home's air isn't as healthy as it should be. Here are a few indicators:
Allergies or asthma symptoms seem worse when you're at home.
Your skin is dry, flaky, and itchy.
You notice a lot of particles in the air when your HVAC equipment runs.
Your wood flooring and fixtures creak, have cracks, or are warped.
The air inside your home is smelly.
Your pets seem to scratch themselves a lot, but they don't have fleas.
You're noticing a lot of static cling on carpets, drapes, and clothing.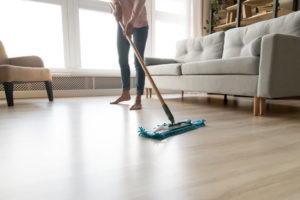 Fortunately, there are a few things you can start doing right now that can help improve your home's IAQ – today. An article appearing on the WebMD website shared some helpful suggestions for keeping your home's air cleaner.
Keep floors clean. Vacuum carpets and mop other floors regularly to remove dirt, debris, and other contaminants. Also, doormats and making it a policy to remove footwear before entering the home can help keep whatever you might track in on your shoes out of the house – and out of your indoor air.
Maintain the proper humidity in your home. You can do this by using a humidifier in the winter when the air tends to get overly dry, and a dehumidifier in the summer, when the air tends to hold more moisture than is healthy.
Make your home no-smoking. There are many particles and contaminants that can build up inside your home from cigarette smoke. Tar, smoke residue and nicotine residue can coat your walls and ceilings.
Use natural cleaning products. You can buy many different natural cleaning products commercially now, or you can opt to make your own. Many cleaning products contain chemicals and artificial fragrances, both of which can irritate those with respiratory concerns.
Products that Can Help Improve Your Home's IAQ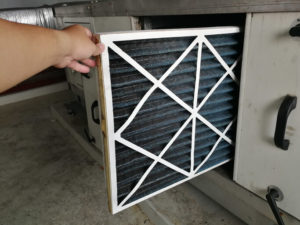 If you're taking measures to improve your home's air quality, but you're still concerned about it, you'll be happy to know there are numerous different types of indoor air quality products available today, many of which can be purchased from and installed by your trusted home comfort company. At Reidy, we're pleased to offer our customers the following products:
How can Reidy help me get better indoor air quality in my home today?
That's easy! All you need to do is give us a call! We'll be happy to tell you about our indoor air quality products and solutions, and how we can help you get them. Just call (413) 534-3749 to learn more about how we can help you with your IAQ needs.