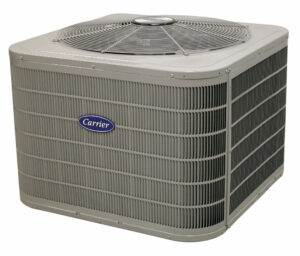 Once spring arrives, people often start to think about home improvement projects. If you've been considering upgrading your home's HVAC system, you may have already done some research on what types of equipment are available. If so, it's likely you've heard about heat pump systems.
While heat pumps have been around for a while, they haven't been widely used in the Northeast until recently. This is because they didn't always work great in colder temperatures. But new technology has made heat pumps a viable option for home heating in cold climates, and that means more people now have a choice when it comes to using them in their homes.
How do heat pump systems work?
Heat pump systems don't use fossil fuels like traditional oil or gas burning systems. Instead, they extract heat from the air or ground and then pump the heat into your home. This makes them operate more efficiently, and in a more environmentally sound fashion. And that makes them a great HVAC solution for people who are concerned about saving energy – and reducing their carbon footprint.
What are some other benefits of installing a heat pump system?
As we mentioned above, heat pumps are highly energy efficient and provide clean heating. But there are even more reasons to choose a heat pump system for your home, including:
Flexibility: Heat pump systems are available that can work in homes that have a central duct system, as well as homes without ductwork. Ductless heating systems use heat pump technology and are an efficient alternative to electric baseboard heating.
Air Quality: Heat pumps can help improve indoor air quality because they don't burn fuel, which can release odors into your home's air. They also generally provide excellent filtration of the air moving through your home, which means you and your family will enjoy cleaner air
Air Conditioning: One of the major benefits of installing a heat pump system in your home is that they also provide cooling in the summer. Because they operate by extracting heat from the air, this process can be reversed during the summer months – offering you a year-round home comfort solution.
Incentives: Because they are energy-efficient, clean, and an all-in-one HVAC solution, there are often incentives available for homeowners who choose to install a heat pump system in your home. So not only can you save on your energy bills for years to come, you can also save on the up-front costs.
Does Reidy install heat pump systems?
We sure do! When you choose Reidy for your heat pump installation in Holyoke or the surrounding areas, you can count on us to provide you with the best equipment available. Our heat pumps are durable, providing you with years of home comfort.
And, our heat pumps are energy efficient, so you can enjoy better heating as well as lower utility bills. Not to mention, because we're a full-service home comfort contractor, you can count on us to provide you with any future heat pump maintenance or repair services you may need.
Sounds great! How can I schedule a consultation?
If you're considering a heat pump installation for your home, Reidy Heating & Cooling is ready to assist you. Call us today at (413) 534-3749 to find out how we can help you get an energy-efficient heat pump system for your home.