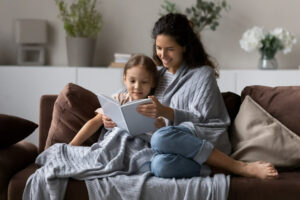 With the return of chilly weather, many homeowners are thinking about ways they can improve their home comfort. If they have old, outdated heating equipment in their home, they may be considering replacing it with newer equipment. There are many reasons why replacing older equipment might be a good idea.
When heating equipment ages, it loses some of its ability to adequately keep your home warm. It may use more energy than it should. Often, people add to their homes without updating their heating equipment, and that can make equipment work harder than it should and wear out more quickly. And, the older your heating equipment gets, the more likely it is to need larger, more expensive repairs. If you've noticed any of these concerns with your current heating system, keep reading to learn about the different types of heating available for your home.
5 Types of Residential Heating Systems
Below, learn more about the five types of heating systems offered by Reidy Heating & Cooling, Inc. – how they work to heat your home, and how they can improve your energy consumption and home comfort.
I'd like to learn more about upgrading my heating system. Can Reidy help?
At Reidy, we provide complete heating services to our customers, including new installation of quality heating equipment. We will be more than happy to talk to you about your current heating system, and help you find an upgrade that meets your lifestyle needs as well as your budget. Call us today at (413) 534-3749 to find out how we can help you with your home heating needs.