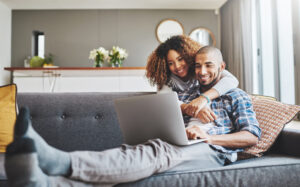 During the summer months, people often enjoy fun in the great outdoors. There are so many things to do once the weather turns warm, from relaxing at the beach or pool to enjoying an outdoor barbecue with friends and family. Many people also like to be able to seek refuge from the heat in a cool, comfortable air-conditioned home. If you've been thinking about replacing an old air conditioning system, or newly installing AC in your home, you have options.
Today, virtually any homeowner can get air conditioning for their home that is both effective and energy efficient. Modern systems not only cool using less energy than their older counterparts; there are also numerous configurations available that can make any home a comfortable haven away from the summer heat. In this article, we'll describe the three main types of air conditioning systems and tell you what types of situations in which each works best. Keep reading to learn more!
Three Types of Air Conditioning Systems
Most people know that air conditioning provides cool comfort, but it can also be beneficial in other ways. For instance, most air conditioning systems help to cut down on the humidity in your home, helping to eliminate moisture concerns and keeping you and your family from that clammy feeling that often accompanies humid days. It can also help to improve your indoor air quality by filtering out dust, dander, and other particulates. Below, we'll talk about the three types of systems Reidy Heating & Cooling, Inc. installs, so you can get a better idea which would be best for your home.
Central Air Conditioning: When people think about air conditioning, they most often think of traditional central air conditioning systems. This type of air conditioning system is best for homes that have a forced-air heating system, such as a furnace. Using the same ductwork as your furnace system, a central air conditioning system moves cool air throughout your entire home. This type of AC is very durable, and modern systems are both more energy efficient and use a more environmentally-friendly type of refrigerant than older systems. So, if you have an existing central air conditioning system you're thinking about replacing, or if your home has ductwork, central air may likely be your best option.
Ductless Air Conditioning Systems: More and more people are turning to ductless AC as a way to keep their homes cool in the summer weather. Unlike a central air conditioning system, which uses a home's ductwork, a ductless system is comprised of individual units installed in various rooms or zones around your home, without the need for ductwork. That makes these systems ideal for homes that rely on radiant types of heat, such as electric baseboard or boiler heating systems. Because they don't require ductwork, they can also replace window AC, which can be loud, inefficient, and can obstruct your view. As an added bonus, ductless systems that provide heating during the winter are also available, making them an ideal choice when it comes time to replace an older baseboard heating system.
Heat Pump Systems: Many people don't know that a heat pump system not only provides heating during the winter, but also air conditioning in the summer. Heat pump systems are available in both ductless and ducted configurations, and are built for durability. Modern heat pump systems have been engineered to provide heating even in colder climates, making them a good replacement for an older, less-efficient HVAC system. Heat pumps are also environmentally sound, using less energy than traditional AC systems. And that can translate to lower utility bills in the long run.
I'm still not sure which type of AC system would be best for my home. Can Reidy help?
At Reidy Heating & Cooling, your home comfort is our number one priority. We want to make sure your air conditioning system is the best choice for your home, your family, and your lifestyle. That's why we work with you to make sure that the system you choose is the right one. We'll help you explore all your options to ensure that the AC system you choose keeps you and your family comfortable for years to come, and provides you with the best possible energy efficiency as well.
I think I'm ready to learn more about air conditioning for my home.
That's great! As a full-service air conditioning contractor, Reidy provides not only expert installation of central, ductless, and heat pump systems, but we can provide expert maintenance and repair as well. When you're ready to learn more about air conditioning for your home, we're ready to assist you! Call us today at (413) 534-3749 to find out how we can help you with your home cooling needs.